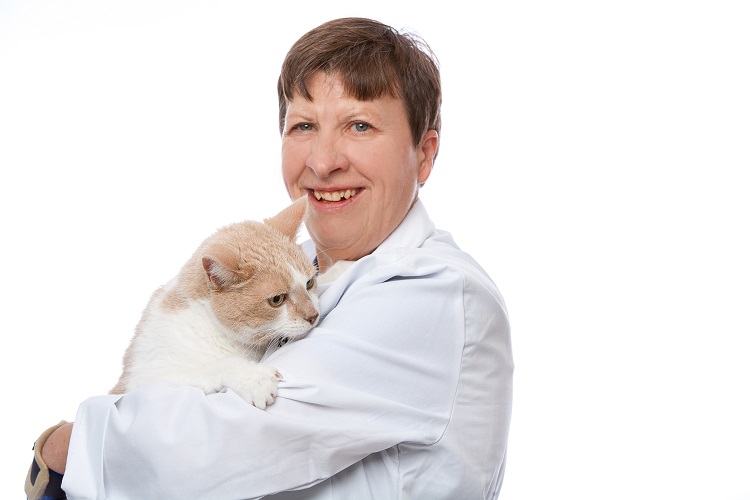 As a youngster I grew up in a home with a menagerie of pets. My parents were instrumental in creating an atmosphere of learning about science and nature. Most of our vacations were nature based. We had a subscription to Time Life Science and Nature books about the body, organs and the workings of humans and animals. This started my interest in medicine.
In high school I debated which path to follow. After spending my high school years volunteering at both a hospital and a veterinary clinic, the animals won out. I spent summers working on dairy farms and while in the country I started a new hobby ; horseback riding.
I started my career in mixed animal practice and as time went on I became more involved in Companion Animal medicine which is what I practice at the Beamsville and Smithville Animal Hospitals. While I sometimes miss the days on the road caring for farm animals, I am very honoured to care for your treasured pets.
Away from work I am keep busy at home on our farm with my husband, 2 adult children and our cats and cows. I enjoy travelling, hiking and skiing. I help teach skating to beginners and first level figure skaters during the winter.
I had a dream of spending my life caring for beloved pets and gratefully my dream is a reality. I am very fortunate to work with a great team who are as caring and passionate about our clients and patients as I am. I am truly blessed.